1
« on: July 19, 2016, 03:31:31 PM »
Hey Guys - I'm the new guy that joined the "Regular Bikes" ride this past weekend. Thanks again to Devon, Ray and to everyone that was helping out -- it was great meeting all of you!
Just thought I'd share a bit about myself - and the best way to do that is probably to post up my most recent ride report.
2014 Canadian Rockies Tour
Trip Totals
7 Days
5 States & 2 Canadian Provinces
6 Canadian National Parks
2 Ferry Crossings
An Impromptu IronButt Ride
& 1 Deer Strike :crazy:
3,991 Miles (Garmin BaseCamp)
63.2 mph (Overall Moving Avg. - Garmin Zumo)
62:44 (Total Moving Time - Garmin Zumo)
The Set-up:
Things have changed since my last big motorcycle trip….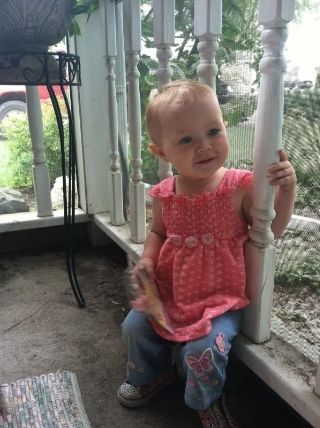 IMG_0839.jpg
My wife and I have done three big motorcycle trips together every other year since 2008. The first was to NYC and Mt. Washington, the second was Yellowstone and Glacier in 2010, and the third was Deal's Gap and Charleston in 2012.
As a result of the little kiddo above, however, I really wasn't sure that another big trip was in the cards for 2014. But, my wife decided that I needed clear my mind and gave me permission to go on a trip without her. Honestly, I wasn't sure I really even wanted to go; these trips have been our "thing," and it didn't seem fair leave her behind with the Kiddo and the dog for a week by herself. In the end though, she was right – I needed to go for a ride, and my parents nearby to help out.
I didn't have much preparation to do since I actually had two trips already planned and routed in Google Earth & Garmin Basecamp. The first trip was a lap of Colorado, including Trail Ridge Road, Berthoud Pass, The Eisenhower Tunnel, Independence Pass, Gunnison, Loveland Pass, Mt. Evans, and etcetera. Because my wife has always wanted to visit Colorado, I decided to save this trip for her and go with the second option: The Canadian Rockies.
IMG_0796.jpg
I polished all the cobwebs off my routes, updated my Zumo playlist, made reservations and locked in my vacation days. Since this would be the first big trip without a passenger, I was excited to be able to camp a few of the nights, and spent the preceding several weeks anxiously waiting for Amazon packages with new gear to arrive. I also had the 20K mile service done on my ST1300 including a valve check, and new tires.